ABOUT US
WE BELIEVE THE JOY IS IN THE JOURNEY
Are you looking to start, improve, tweak, or scale your business?
Are you looking for a missing piece of the puzzle to take you to the next level, or simply feel frustrated with where you're at, whether you're a solopreneur, professional, brick + mortar, off-line, or online biz- well- you're in the right place.
Maybe you're…
Doing great right now but you also understand that everyone uses technology (even grandpa!) and that customers and clients are now to be found online and going digital is key, and you're just looking for a method to improve on what's already working for you.

Sick and tired of exerting your time, effort and money on under-performing lead conversion and feel a little overwhelmed by all the advice on the internet and are looking for fresh strategies to get impactful results.

A newbie looking to run your own business and make the transition though from working 9-5 to creating a 'side' online business that will give you the opportunity to replace your current income, with income generated from what your actually passionate about.
Maybe you're simply feeling isolated. Entrepreneurship can be a lonely venture! Finding like-minded people who understand why you're so driven can be a challenge.
You wish more people could relate to what you're trying to do, and how challenging it can be- there's a lot of moving parts to generate consistent sales, and you really desire to create the environment for you to work on the areas of your biz that inspire, energize and fulfill you, with less effort, and rediscover your quality of life, whilst growing your profit.
We totally understand, and we'll share more on that in a moment, but we can tell you this…
We have some core beliefs for success…
We believe that you, and your business, (no matter what it is) should stand out from the crowd, and that there is a powerful brand voice and personality in us all that has the ability to convert sales like crazy. We'll show you how to do it.
We believe that with mix of tech, targeted online advertising tools and the powerful reach of the web that you now harness superior lead generation methods to build a lucrative and proftable business you want to run around the life you want to live. We are here to help you build it and grow it.
We believe you don't have to spend 20 hours a day working on your business in order for it to be a success- automating a ton of your marketing is the way to go. We're committed to giving the tools, tactics and strategies to free up your time, the space in your mind and to end the overwhelm.
… to be fair a good session of binge watching Netflix shows and multiple cappuccinos also helps with the overwhelm!
The point is this, WHEREVER you're at in your journey in the biz world we're here to help you so…
Hey There and Welcome! We're Jim and Louise McKenzie…
We are the founders of AME Media & PR, parents to 7 fantastic children (yep- you read that right- 7, and yes, they are all biologically ours- we get asked this a lot!), obssessive Netflix bingers with a never say never attitutde, and we're appropriately caffeinated most of the time!
We're dedicated to helping people ditch the overwhelm, stress, and endless to-do-list of streamlining their customer process, tireless marketing, and honing their online foundation and presence
so that they can get on with what they do best: sharing their products, services and mission with the world.
Our experience, and the services we offer, don't come out of a training program, they have evolved from only ever having been self-employed business owners ourselves for more than 25 years!
We operate several six-figure (and growing) websites, as well as a company helping business owners and entrepreneurs to increase profits, gain more time freedom and get more consistent cash flow via our private coaching, online courses and teaching programs.
We teach, and implement, complex blogging and business strategies, as well as targeted sales formulas incorporating brand creation and identification to amplify their reach, engagement and conversion in simple, step-by-step ways.
As the owners and creators of killer lead generating websites, that just by themselves, bring in a handsome passive income, which is generated from our carefully constructed sales and marketing funnels, and our savvy blog content…
...that are at the core of every website we have, we truly know
the power of having an optimized online presence.
WE'VE SUCCESSFULLY
RUN BRICK AND MORTAR BUSINESSES', TO LIVE EXPOS, CONVENTIONS, FESTIVALS AND EVENTS, AS WELL AS ONLINE ENTERPRISES.
WE'VE ALSO HAD THE HONOR OF WORKING WITH SOME OF THE BIGGEST COMPANIES IN THE COUNTRY INCLUDING:
Home Depot, World Wrestling Federation, Medieval Times, Orlando Magic, National Lung and Heart Institute, Orlando City Soccer, & Healthy Weight Commitment of Washington to name a few.
We have done all this whilst producing and raising our precious family of 7 children together.
Energy and drive is the name of our game (plus some caffeine - cappuccinos are our weakness!)
We have never been apart in twenty plus years (we're crazy about each other!), have only ever worked together for ourselves (desks side by side) and we've fought fiercely for the opportunity to live our lives the way we want!
We have had, and lost in the 2008 global economic crisis, a self-made financial worth of 3.2 million and we've also had 25 cents to our name and lived on $26 a day with four children and a new born baby… so we know what works and what doesn't!
We are passionate, hugely experienced, and we really, really care about our clients. Success comes from consistent, focused action in the direction of your goals.
SO HOW DID WE GET TO WHAT WE'RE DOING TODAY?
THE BACKSTORY
Jim was a highly respected and sought after lawyer,
running his own thriving and successful law firm in London, England. Gifted with a bright mind, and daringness, he set himself apart from his competition, by becoming an expert in many different fields from entertainment law to shipping law, but was also known for his strong socially conscious ethic, and took on pro bono children cases.
His unusual combination of interests and skills, and his insatiable curiosity and love of a challenge (hint: lawyers prefer to just stick to one topic of expertise!), plus, his fearlessness to turn up in court and argue a case made him a huge asset in demand by high-paying corporate law firms.
But, despite this he had given up the security of the 9-5, and large pay cheque, to risk setting up his own firm, and essentially become a solopreneur. He built his law practice from the ground up, all from word of mouth, and recommendations only- not a dime spent on advertising.
He was well known for meeting his clients over a good coffee, rather than his office, and by judges for his stunning tie collection, when he met Louise fresh out of Law School!
LOVE AT FIRST SIGHT
AND WHAT THAT HAS TO DO WITH MARKETING!
Love at first sight, we swept each other off our feet and we were married three months later. Nine months and one day after our wedding day, we had our first of our seven children and what we knew for sure that was we didn't want to spend a minute apart from each other or our little ones.
From the get go we ran the law practice together, which led us to a practical problem of what we were going to do with a baby in the mix! We didn't want to see this as an obstacle, we got creative, and so adjusted our office set-up and arrangements around this unwavering desire to stick together.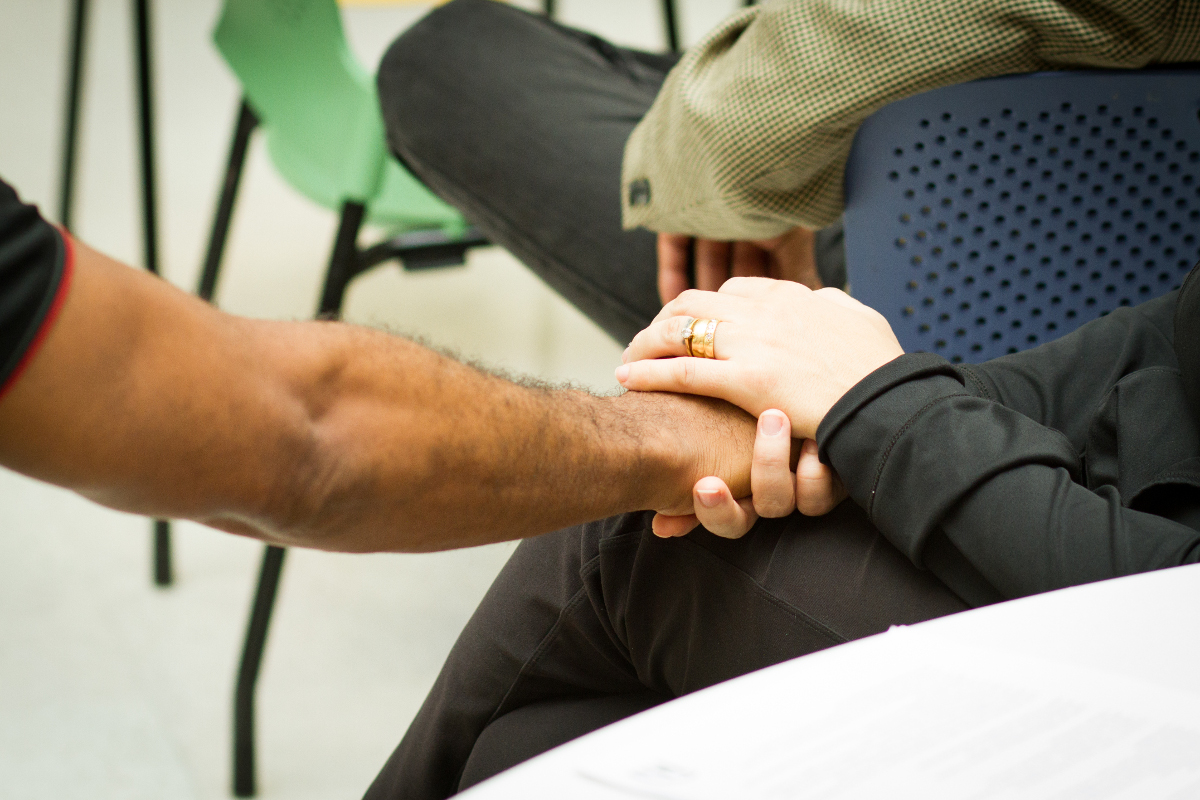 Neither of us could say that it wasn't challenging carrying on the business of law
in the midst of diaper changing, breastfeeding and nap time, but we are undeniable proof that traditional rules were made to be broken!
Most importantly, no matter what your dreams or obstacles, with hard-work and a discernible amount of grace, you can experience happiness and fulfillment in your business by bending what you think can or can't be done, and tapping into your own core wisdom.
And here's the thing.
We were able to achieve this because we stood back, looked at how we could create the biz environment that would inspire, energize and fulfill us, with less effort, with quality of life, whilst growing your profit.
Now consider this. There was no internet, social media, online marketing. Period.
No matter what business you are in
whether you are an account, a lawyer, a consultant, nutritionist, biz coach, yoga teacher, real estate agent, restaurant owner, pool cleaning company, literally EVERY biz, the internet can, and will help you build that constant, dependable, predictable (such a lovely word when it comes to making money!) pipeline of traffic, that turn into leads, that turn into customers, that turn into profit.
But we digress!
At the same time within our firm,
we grew a multi-million-dollar land and property based law practice from the ground up, creating a large database of renowned real estate professionals and brokerages. We LOVED it!
It became an obsession of ours to work out better and better ways to generate and close deals- and fast, working closely with real estate agents. These agents were being elevated at their agencies, hitting crazy targets. Word spread and our business and expertise grow exponentially.
We personally ran a property investment firm on both sides of the Atlantic and represented multi-million commercial enterprises at the highest levels, including the State Corporation of India, Allied Irish Bank, Barclays Bank, Mercury Communications, Standard Chartered Bank, My Hotels .com, Sanrizz Salons.
Our real estate agent client base included large London agencies such as Benham and Reeves, Foxtons, Savills, Kinleigh Folkard and Hayward, and Pembertons, amongst many.
Our side business of property rapidly became our full time obsession.
We bought a huge house, converted the entire top floor and moved our law practice to home. We sure as heck didn't (and still don't) fit into a conventional box, and we made that our strength, not a liability.
So within four years we had three young children, had lived in four different properties (renovating them and selling them), coping not only with juggling the full time business of law, full time parenting and giving birth, but also with living in building sites!
We just loved the challenge, and we loved being our own bosses.
We loved being able to have our children at work with us (even when it drove us nuts!)
In all this time we hadn't taken a holiday - we just loved being entrepreneurs!
As it turned out, marketing was our strong suit, we just hadn't consciously realized it!
Instinctively, we used what is now known as content and brand marketing, sales funnels, tools, templates, and strategies, email marketing and outsourcing to create a buzzing, thriving, and extremely profitable business.
The downside, we were making a lot of money but that wasn't our driving factor; we wanted to keep our independence but we realized we had become so successful that our work life balance had got a little screwed up!
So you know that you must be doing something right in your family life, when you're so abundantly happy and fulfilled, that despite the challenges and work pressures, five years has gone by and you haven't taken a break, or a holiday!
Hence we made the decision to take our first holiday since our honeymoon, and honestly, even after we made the commitment to do so, it still took a year for us to execute!
It was Christmas 2001 and we spent three weeks in the United States. When it was time to fly home we had already made the decision to relocate to the US permanently.
At this point, Jim had been a lawyer for over twenty-years and it wasn't fulfilling him, it was draining him. He wanted a more creative and meaningful work life, one that tapped into his interests and skills, one that meant more quality time with his family so…
… He shared with Louise how he felt, and guess what?! It led to us taking a huge gamble and risk, we sold everything, quit being lawyers, gave up our security and moved to America.
People thought we were crazy.
After all, we had a fantastic standard of living. We lived in a gorgeous six-bedroom house, in a great London neighborhood; had a thriving business, three happy little ones--
… but, we both wanted to build a life that we truly loved, lives of more freedom, flexibility, travel, creativity and family time!
It was just after 9-11 terrorist attacks and the immigration process turned out to be a nightmare (a story in its self for another time!) which had some very adverse implications for us several years down the line, but we'll venture back to that shortly - for the moment...
GOODBYE SECURITY, HELLO RISK
We relocated to Florida, when the property markets were booming and this was something we excelled in. We invested in properties and stocks, believing it were a safe place to park our money while we decided what we really wanted to do.
For the first time in our personal and business relationship, we made decisions based only on a mutual dream: to become US citizens.
As already hinted at, US immigration is a nightmare, and were very badly advised, but suffice it to say it led us to deciding to open a brick and mortar café.
We took the principles and tactics of marketing that we had so successfully used in our law practice and applied, and deployed them, in our new business endeavor.
2004-5 Facebook, and social media platforms were in their infancy as was internet and email marketing.
In our law practice we had regularly created, and sent out (by snail mail!) engaging helpful content, full of free helpful tips, steps and advice, to our client list. No other law firm was doing this- they wanted to charge for 100% everything!
This had built our personal brand, company brand, and had exponentially increased sales.
We took the same idea, and this time, encouraged and invited every customer to leave their name and email with us (old-school style on with pen and paper!) in our café community book, so they could receive weekly updates, news and events.
Email platforms were so basic, that we could only email a few at a time otherwise it would crash the system, but it worked like magic for repeat custom, and new customer referrals!
The result was that within three months the café was making a small profit, attracted amazing support and publicity from, and uniting diverse sections of the community, a rarity in the restaurant business.
In business, as in life, the key to make time to work on your business, not just in it, is always to think of yourself as a student first.
This mindset had always been a key element in our business success, and oh boy, it was about to be tested beyond anything we had faced before.
In the 2008 the world economic crash hit. We lived in Sarasota, Florida which had one of the worst house market collapses in America after one of the biggest booms.
FROM $3.2 MILLION TO ONLY 5 BUCKS (ALL WHILE PREGNANT WITH BABY #5)
We felt that we had failed our precious family, and put them in such a position of vulnerability.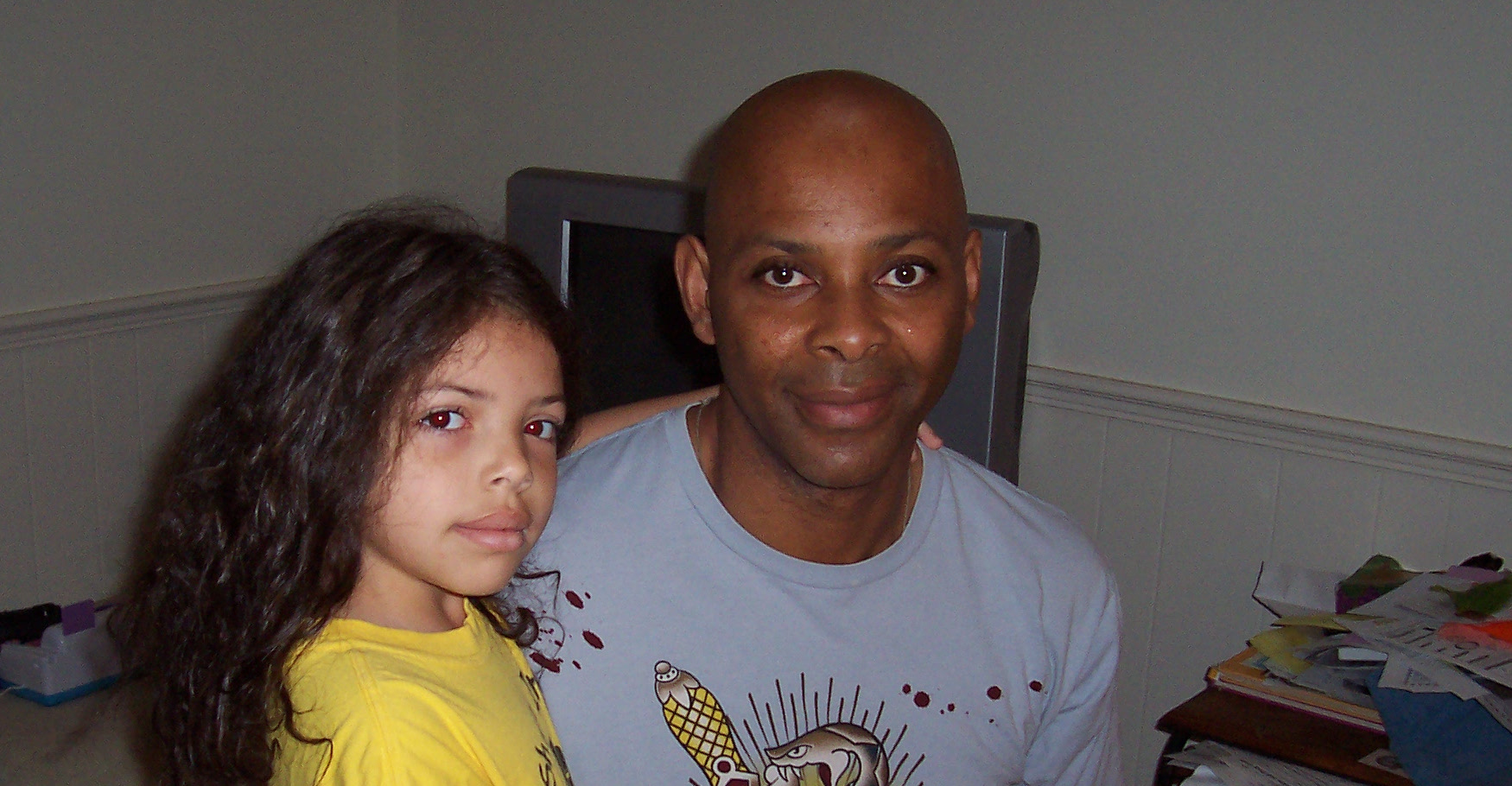 We were pregnant with our baby number five, and we hit economic disaster, going from having a financial worth of 3.2 million dollars to now just having nothing but $5 in our pocket.
We moved into the smallest of properties from our former rental portfolio, an old wooden 1,000 square foot house, putting all four children in one tiny bedroom. In the third bedroom, we set up an office despite the fact that it that was barely large enough for a single bed and had no windows!
Now we can't underscore enough, HOW BAD things were- we're talking hunger, damp and moldy-living conditions, no-air-conditioning (remember it's sub-tropical); broken down water supply...
We lost nearly everything and initially we had to sell our valuables to survive.
The shock, pain, fear and guilt that we felt can never be truly described.
It was gut-wrenching.
WE FELT THAT WE HAD FAILED OUR PRECIOUS FAMILY, AND PUT THEM IN SUCH A POSITION OF VULNERABILITY.
We had no money, and importantly, we had no access to money, we were immigrants- we had no security of status in the country we had lived in for all these years, and we didn't have access to help from the government. No food stamps, healthcare, financial aid. No extended family who were going to step-in and help. We were essentially alone.
When we talk to our clients, and within this site about having to find your sacred space to forgive, grow, heal, find your tribe and reconnect to your soul, those words are coming from a deep and powerful place.
Sales and marketing are not topics that stand on their own.
To be truly successful at both, you need to tap into what gets you out of bed every morning feeling positive and happy in your business, what motivates and inspires you to take action and achieve goals, and what your journey and expertise has taught you, that you are sharing through your business.
This is your brand, both personal and company wise. You mustn't be afraid to be vulnerable because this is what makes you authentic, and that friend, is what will grow or scale your business, and give you the competitive advantage.
So there we were, ground zero.
Four young children and a new born baby, no money, no resources, no help, and no idea what the plan was to escape the situation.
We were poor, and I'm talking dirt poor. We literally couldn't buy a 25 cent candy bar.
Finding power in the resistance you're experiencing has the power to change your life, to enable you to find contentment and fulfillment, and happiness.
As hard as it was, and as many times that we woke from our sleep in the morning, in those early days with tears in our eyes, we woke to our family, to the family that we had helped mold and create with hard work, determination, heart-soaked rituals and commitment, and we knew that the commitment and promise we had made to each other, that we, and our children would stay together, no matter what, was the core of what and who were are, in our family, and in our business.
Without it, we wouldn't be happy. But the question still remained, what could we do for a living?
With no money to relocate or even drive the car, we were trapped. Heck we were about to lose a roof over our head, and we were going to starve.
To put into words what you experience in a moment of crisis like that- yikes.
For us it was surreal because it went from soul-crushing, sick-making fear and panic, to this feeling of heart-pounding excitement and optimism about the incredible future that we could create.
TIME TO PUSH THROUGH THE PAIN + TAP INTO OUR INNER GENIUS
We knew we needed to center ourselves, and brainstorm, and we mean brainstorm from a point of strength not desperation- meaning: what did we feel passionate about, that could be shared with the world, that is needed, and that we could make money from.
It's all too easy just to try and fit yourself into any box in order to make money.
The key, however, is to awaken new curiosities, to find the courage to ask yourself:
what dream would you chase?
For us we were passionate about each other, our children, and creating the happiest, healthiest life with purpose. We were regularly stopped and asked what our secret was to such a happy, healthy family. Literally, even when where sitting together in a café, or eating together in a restaurant folks would come and interrupt us!
Even after our crisis, folks approached us and continued to ask us what our secret was, our eyes would well up with tears as we shared the love and passion we had for each other and our family, and how this had only been strengthened by the situation we found ourselves in.
Strangers would literally push business cards, notes with their numbers and email addresses into our palms, and ask us to please keep in touch and share our knowledge with them.
The light-bulb went off! Mentoring parents.
This is where we first kicked off our mission to share our tactics and strategies to our successful, and strong relationships with our children based around promoting sustainable health, spiritual well-being, as well as how to deal with financial issues with them.
Of course, at this stage, we weren't sure how we were going to launch and grow this into a thriving business.
It was time to build our vision - ALL THE WAY from the ground up.
It was essential for us to get down our systems and create the resources that we could use to coach initially families.
We sat down and got writing.
BACK TO DIRECT OUTREACH + COLLABORATION MARKETING TACTICS
Once the coaching programs were done, we reached out to organizations in local community like YMCA, Girls Inc. and Boys & Girls Club of America and offered to come in for free and teach these programs.
We connected with businesses such as Whole Foods Market to provide the food and before we knew it we were being asked to expand the program.
It was such a success that we obtained company sponsorships and a grant from Washington to run it including from the National Heart and Lung Institute.
We knew that we had something when on behalf of the massive Saatchi and Saatchi marketing firm, the Healthy Weight Commitment Foundation in Washington DC asked if we would share how our programs achieved such great feedback, participation and huge waiting lists!
The next step was to be able to open up our training programs to a bigger audience because the need was there. But how were we going to share this passion with as many people as possible? The Internet was the obvious choice.
It was at this time we became obsessed with online business and internet marketing.
What struck us at the time, was that there were these 'great online marketers' talking about their amazing financial success.
What none of them were addressing was how to do this with literally no resources, in a depressed town, with 5 small dependents, as immigrants without rights or access to help, and no second income, in a house where the water wasn't even running properly?
The frustration was immeasurable.
We had to research and learn everything for ourselves, there were days when we were going hungry and we were worried that the power and water were going to get shut off. Initially on the side we were doing bits of legal consulting work just to survive but we found that it distracted us from putting our business together.
To do this we had to sacrifice and life got harder.
Our air-conditioning broke down, the plumbing went screwy, we had to wash in a bucket in the shower and pour the water down the toilet.
We were fighting an unfair bank foreclosure on the house so it made no sense to pay the $15,000 it would have taken to fix it (even if we had the money). Our children never complained; they only supported us and would you believe it we went on to have three more babies living in those conditions!
We had no idea about how to teach online- this was 2008, the internet was like the wild-west, so we decided on creating an online magazine where we could share our knowledge, as well content from like-minded people.
We wanted the magazine to have a traditional format (remember, the idea and concept of a blog was in its infancy) but that could be read online with the look and 'feel' of a printed version;
the result was that we created one of the first 'flip' online magazines - Every Little Thing! Birth & Beyond 360 Magazine.
It was important to the both of us that dads were represented. So we launched it with its very own 'Dads Section' that we called Every Thing For Dads.
Once we had finished creating, designing and producing it, the time had come to build an audience so we put together a cause marketing campaign. We leveraged other people's followings and connections.
Before we knew it we had contributors, writers, experts, celebrities and regular parents from all over the world. But let's be clear, for every pitch to get people on board, there were five who we would never hear back from!
We built up a loyal and trusted following, and were the only parenting publication with a designated dads section. Fathers flocked to Every Little Thing! Birth & Beyond 360 Magazine and the Everything For Dads' section grew to a whopping 88 pages.
We were inundated with emails and letters from everyday dads (and moms) across the world who wanted to thank us for providing a dad oriented emphasis content, news and views. It underscored that there was no real dad-centric platform, nothing to cater specifically to their needs, interests or issues.
It also emphasized how under served and under supported fathers are. We have always believed that education is one of the most powerful tools in existence for transforming our lives - potential is universal, but opportunity is not.
Potential Is Universal, But Opportunity Is Not
We wanted to make a difference, we wanted to add value to those who needed it, we wanted to impact as many dads lives as humanly possible.
We wanted to share our passion, and our experience for what IS possible, no matter the odds. We wanted to help activate and tap into that limitless potential that every father has, as every human has, into their true calling.
To help them build a fantastic life that is truly tailored to them, that they, as fathers would find fulfilling, with a passion for what's possible, and to make a difference, and that would create lasting transformational change.
It became our mission to address and fill this inequality: to empower fathers in achieving sustainable health, spiritual well-being, and financial freedom, for the sake of not just themselves, but for the sake of their loved ones, friends, colleagues and community (- both locally and globally).
So in 2011 we created The Everything For Dads 501c Foundation, to extend help to dads globally, and provide complimentary access to our programs and services, as well as promote the needs of fathers in the 21st century.
By early 2014, we knew that Everything For Dads had really out grown it's space within Birth & Beyond 360, and so this momentum gave us the clarity we needed to go ahead and create a space for dads, a virtual home of their own so we launched EverythingForDads.com.
To celebrate this, we organized the very first Everything For Dads Convention on March 15th attended by retired NFL star and reality TV star Hank Baskett, and supported by ex-NFL super star, and parent of two, Plaxico Burress.
We also kicked-off off the first
MEGA Dad Awards,
where awards are given to dads who are determined to change the landscape of fatherhood for the better and for the good of all.
To see dads and their families so excited and happy, feeling elevated and respected in their 'jobs' as fathers, was an incredible milestone, and proof that your passion can be both your purpose and have impactful results.
Emboldened, we took this as a sign from the universe to keep pushing forward, and to keep breaking down the barriers of fatherhood: and the very first expo and festival for dads and their families in the world- The Daddy & Family Expo, was launched.
It was a resounding success.
The one-day celebration drew over 80 exhibiters and was sponsored by notable businesses and organizations, all which recognized the need to respect and engage fathers as parents and consumers.
WWE Superstar Titus O'Neil attended alongside a film crew provided by global entertainment company WWE (World Wresting Entertainment) itself. We got two one and half minute coverage spots on USA's Monday Night Raw (an audience of four million) for free - something that costs millions of dollars for commercials!
This online competition we ran to find the Mega Celebrity Dad of the year resulted in more than 51,000 votes cast. WWE Superstar Titus O'Neil beat out other famous dads including Vin Diesel, David Beckham and Ashton Kutcher to win the Celebrity MEGA Dad Award 2015, and the ceremony was seen by over 4 million viewers on national television's USA channel.
The associated #dadsexpo Twitter-party drew an audience of over 9 million viewers and gained over 21 million impressions
After so much hard-work and grind, with nothing but a vision and a big dream, it made us so proud to have created, a socially conscious virtual community and platform dedicated to providing content, programs, and events to help and teach dads to tap into their potential, and bring awareness to the complexities men and fathers are currently facing and tackling.
BY LOCKING DOWN ON WHAT WE WERE PASSIONATE ABOUT, ENABLED US TO REBUILD OUR LIVES. AFTER ALL THERE'S NOTHING FUN ABOUT LIVING ON PENNIES.
BY FOLLOWING OUR PASSION,
OPPORTUNITIES THRIVED
But of course it's not just about the passion, it's about learning about how to turn that passion into a business. We didn't have a clue about internet marketing, and there wasn't the information available that there is now.
We worked through the failures and successes; we figured it out, one consistent step, habit, and idea at a time.
On the way, businesses and aspiring entrepreneurs, inspired by what we had achieved asked us for help.
Before we knew it, a new limb to our business had developed.
We were coaching folks and creating online courses on how to start and grow their own business… we were launching or re-branding companies with an emphasis on social entrepreneurship- teaching them how to be able to 'talk' too, and provide quality content too, their target audience, as well as being able clarify their brand, articulate their voice and personality to raise them ahead of their competition.
So, the question is:
What is your purpose?
What is your mission?
What will be your legacy?
These are critical questions for business and life.
Now we are here for you. No having to feel alone in building a business, because we are passionate about sharing the system, steps and shortcuts to help you achieve a wildly successful business.
From our experience, the actual marketing, amplification of a brand, and turning on a consistent pipeline of revenue is the most overwhelming aspect for any business owner.
There's a lot of moving parts to generate consistent sales, and make more money with less overwhelm, and there's definitely no reason to do it alone.
We believe that for success and scalability every business should have a blueprint and strategy, we have mastered our own to great success which we have implemented and deployed for our clients as well. We call it our Profitable Sales Cycle Formula. If you're feeling the challenge on this, then please reach out and grab a copy- just drop us a note via email (catch our email address below 😊).
Whether you want to scale the business you have, or quit your day job, we can't wait to lock arms with you and grow your business!
SO. THE ONLY QUESTION WE HAVE NOW IS:
Are you ready to take your next step -- and join us on this journey?
Feel free to pick-up the phone and call us, or send us a message. We read them all, and we'll be sure to get back with you within 48 business hours or less! But…!
… At AMEMedia.com we're obsessed with customer care, so if you don't hear back from us, that means we didn't get your note. Just make sure that you please do send it again.
Thanks for visiting, and we're looking forward to getting to know you better. - Jim + Louise, and the AME Media team.😊
Louise + Jim McKenzie
Founders AME Media & PR
Want to schedule your 30-minute consultation to discuss how we could work together?
Please email us at, support@amemediagroup.com
Pick-up the phone and give us a call (407) 574-5947.
Need to find the right email for the right enquiry? No problem! Click through here.
WE BELIEVE EVERY BUSINESS DESERVES TO HAVE STRATEGIC SIMPLICITY
Digital marketing strategies and tactics we specialize in:
o How to authentically stand out above the noise and become the go-to expert, hub and resource in your niche where clients and client to-be to find answers to their specific problems needs or desires;
o How to define your ideal customer, and locate where they're hanging out;
o How to create your clear + unique brand and message that entices your desired customer base;
o How to talk about what you do and market yourself clearly and effectively;
o How to create a personally branded and search engine optimized website that drives targeted traffic and converts them into leads and sales;
o Hyperlocal marketing online;
o Tools and strategies for promoting your products and services and generating quality leads;
o How to grow your client list for free and on autopilot by using SEO and content: think blog posts, audio, video posts, podcasts;
o How to use social media such as Facebook, Pinterest and Instagram to generate quality leads for free, as well as paid advertising;
o Using easy tech strategies and tactics for lead capture;
o Using email marketing and automation to engage new leads, current clients and former clients for the perfect lead and referral producing sequence and system.
o From ground zero to launch and beyond, how to start a business that will make money and create awesome business partnerships.
Online Businesses
Health Coaches
Life Coaches
Business Coaches
Personal Trainers and Beauty Industry Entrepreneur
Podcasters
Practitioners and Chiropractors
Authors
Influencers
Social Media Agencies
Network Marketers
Online Product Marketers
ReSellers
Traditional Brick and Mortar Businesses
Nutritionists
Speakers
Graphic Artists and Web Designers
People Who Host Events
Startups
Realtors and Lenders
…and YES, Probably You Too!